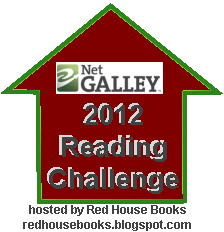 I know I said I am only going to be doing a few challenges this year but I am going to be reading loads of NetGalley Books anyway, why not join the NetGalley Reading challenge hosted by Emily at Red House Books?  I decided to pace myself as it is already the 19th and I am still reading my first book (my life just keeps getting more and more chaotic!  I wasn't this busy when I was working!  What happened?)  I decided to start at the entry level.
Blue Star (1 – 10 books) which I will be listing here and linking to Emily's bookblog every month.
1.
2.
If you love NetGalley (like we do!) and read a lot of their galleys, come and join us!