Isn't this a beautiful painting. It is done by Victoria Francis which I have just discovered through a online friend, Sharon.
Victoria Francis does gothic pictures, some vampire inspired ones and then some that is a little too much for me - but taste differs. Google her name and you will see what I mean :)
Something different.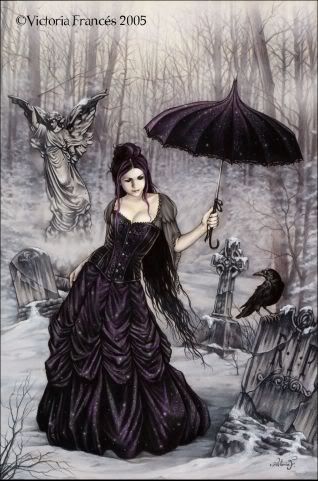 Isn't this one beautiful?